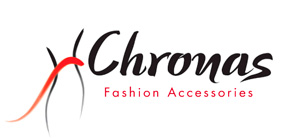 THE COMPANY
The company CHRONAS ACCESSORIES was founded in 1985, and its main concern from the very beginning was to bring to the Greek consumer public the latest fashion in accessories from all over Europe.
In the last decade making a dynamic shift towards women's clothing & kaftan, she chooses feminine and light lines, for all ages and sizes, with rows and XXL. All our lines are about complete proposals, framing the garment & kaftan with beautiful scarves, headscarves & pareos.
Today it has wholesale customers all over Greece, Cyprus and the Balkans as well as a retail store in Chalandri.
The company also makes its presence felt as a shop-in-a-shop store in large chain stores and supplies wholesale to most HONDOS CENTERs throughout Greece.
Summer Collection
Kaftan & Tunic Dresses Pants in cotton and silk, in viscose and gauze. Linen, silk, viscose and cotton scarves. Hats made of linen mat and other materials. Leather flip-flops with handmade embroidery. Beach and city bags, evening bags, Indian handmade jewelry made of wood and glass at amazing prices.
Winter collection
Furs (fur vests, fur boleros and cardigans, fur jackets and accessories), Boleros and blouses, capes, knitwear and many other products for winter. Hats, scarves, scarves, pashminas, evening bags and purses, gloves, scarves, hats.
Record
The CHRONAS ACCESSORIES company started its activity in 1985 with a love for trade and fashion accessories. From very early on, our eyes were turned to major European countries that represent fashion worldwide.
Surrounded by its own people, with the same love and dedication to this object, today it has reached the point of supplying the whole of Greece, Cyprus and the Balkans wholesale.
Our inspiration? The hat, in all its styles and we dared to introduce it when the Greek woman admired it a lot but didn't dare yet.
The exploratory travels of the Chronas family in many countries of the world and the constant search were the starting force and also the inspiration to start production and imports from Europe and India.
We love timeless.
The relentless need for the special, for differentiation from the rest of the market and the need to avoid any repetition, drove us to personally design for factories.
We transform everything in the style and style of the company. We now import from all over the world and ensure the exclusivity of our designs.
We seek to give our products a character and a style close to what we wish to characterize us: feminine, cute and chic, classy and economical, timeless and in qualities and prices that satisfy even the most demanding consumer.
It all started when the products we found for our retail stores did not satisfy us and did not satisfy us.
We wanted that something extra for our customers that we found in the corresponding markets, the foreign retailers, and that's how we decided to introduce our own designs.
We soon saw that other stores like ours wanted something like ours, and so imports and wholesale began, which to our great surprise and delight, met with an immediate and almost enthusiastic response from wholesale customers.
Vision
It all starts and ends with us loving what we do so much and giving it our best. Our motto is:
Quality-Design-Price!
The trust that our customers show us and the expression of their liking for our choices, is for us the greatest reward and the motivation to look further and higher.
As a company that is interested both in its customers and in its prevalence in the field of trade and fashion, we are in a constant search and vigilance, for the new, the innovative.
It is always in our plans to create services related to women and one of them is stylistic advice from an expert, something like an image maker adapted to the personality of each woman.
Our non-profit participation in fashion shows with a charitable purpose such as those of the AMIMONI Association, is something we have been doing with pleasure for years and intend to continue.
The vision is broad but the steps to its realization are small and steady.